The freedom to go anywhere at any time is a real boost to your confidence and independence. Whether you're off shopping, making time to visit friends and family, running an errand, going to an appointment or club, or even off on holiday. We offer everything from travel scooters to all-terrain scooters. We stock only the best mobility scooters from leading mobility scooter manufacturers. Rest assured, we rigorously test every mobility scooter as safe for New Zealand conditions.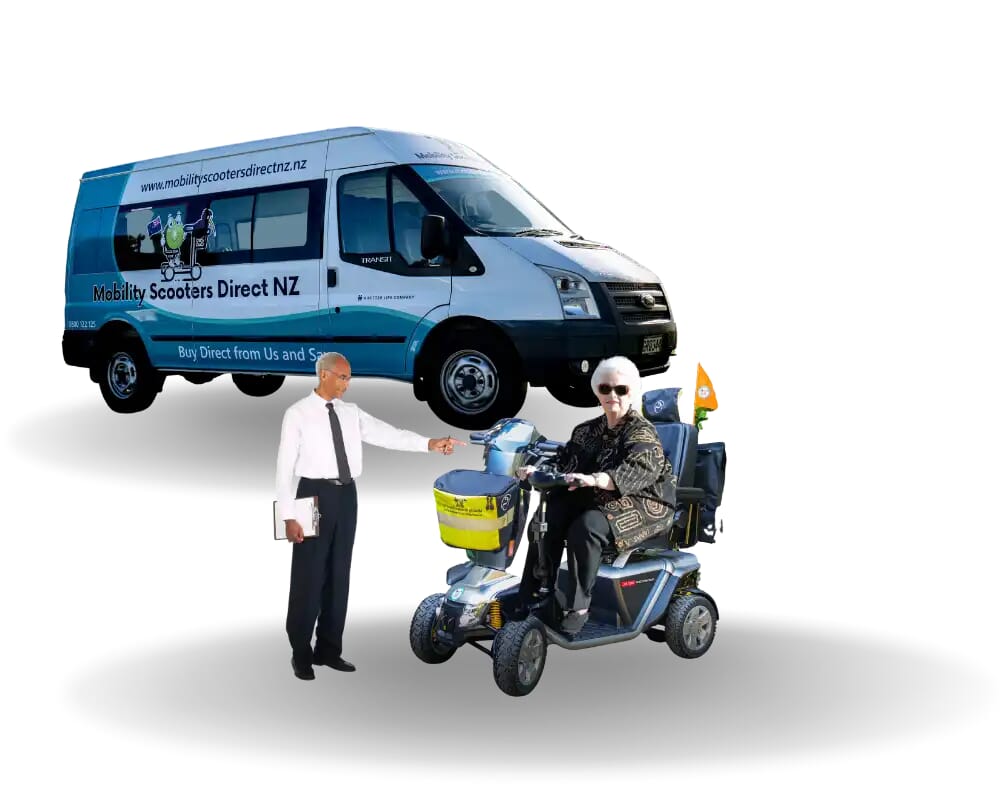 Let us take care of everything
Not sure how you will manage the delivery and setup of your new scooter?
Let us do all the heavy lifting. We will personally bring the scooter to your home at a date and time that suits your availability. We will train you on how to operate and maintain your new scooter. We will even remove and recycle all of the unnecessary packagings too.
We leave you ready to get out and enjoy life. Friendly, professional
and experienced Arrange a convenient
date & time for you Full Training on how to
operate and maintain Our Customers Favourite Products